July 30th morning, more than 300 Chinese and foreign potato experts from around the world came to the agricultural development of the agricultural development of the potato potato varieties, cultivation mode, large-scale cultivation and storage management and processing of deep processing. Snow Sichuan agriculture is one of the leading enterprises in China's potato industry, and has made great progress in the development of new varieties breeding, virus free seedling cultivation, seed potato production, large-scale cultivation, scientific storage and potato food processing.
In the snow Chuan agriculture under the jurisdiction of the Ha Er Hu Tong, farm, the delegation visited the national potato industry technology system of cultivars and cultivation mode display, and the integration of water and fertilizer. Farms in the snow Chuan agriculture under the jurisdiction of the sands, on behalf of the round and round to visit the snow Valley agricultural planting scale and agrochemical firms in the fertilizer plant protection and nutrition program. Potato industry park in the snow, the delegation visited the company's culture of snow Sichuan agricultural plant, mini potato breeding greenhouse, intelligent storage group, love the taste of food companies and other food companies, and other projects.
During the meeting of the World Conference on potatoes, Zhangjiakou and Yanqing will sign a strategic cooperation framework agreement potato industry, the future of the two places in the breeding, planting, processing aspects of potato seed potato to carry out comprehensive cooperation, build science and technology parks and industrial base, accelerate the transformation of scientific and technological achievements. Zhangjiakou, Beijing will rely on their respective advantages, and promote the development of the domestic potato industry chain.
Snow Sichuan agriculture will rely on its own geographical advantages and industrial layout opportunities, grab the World Conference and potato staple food opportunities, accelerate the development of scientific research and innovation capacity, enhance the ability to breed new varieties, rich potato food processing products, developed into a first-class domestic and foreign potato seed industry enterprises and industrial platforms.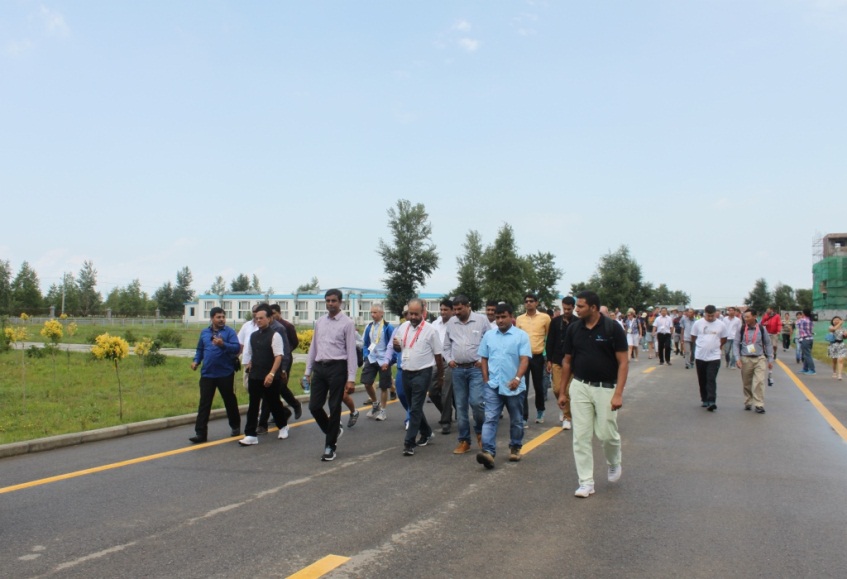 Delegation to visit the snow Sichuan Agricultural Industrial Park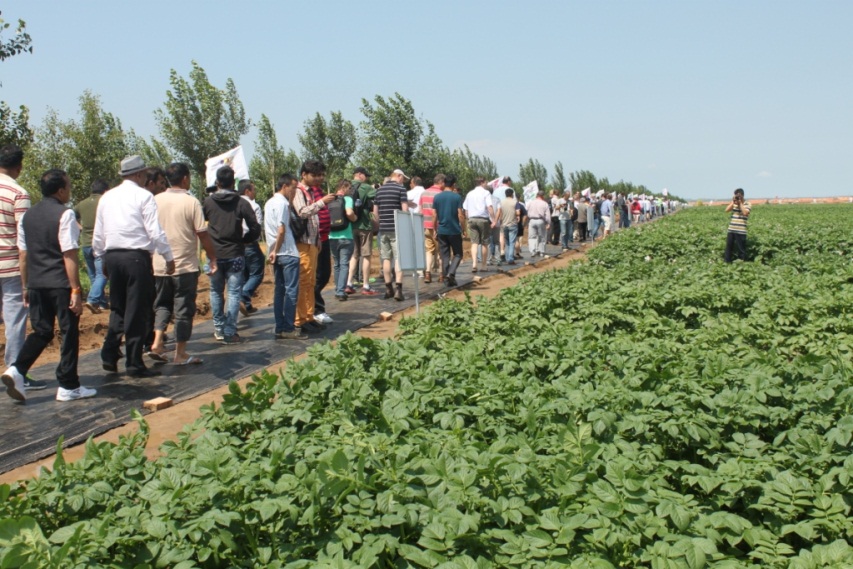 Delegation to visit the national potato industry technology system variety show area